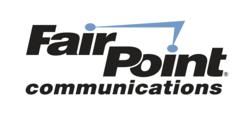 Manchester, NH (PRWEB) July 26, 2012
Representatives of FairPoint Communications, the New Hampshire Attorney Generals Office, AARP New Hampshire and New Hampshires law enforcement community held a press conference today to raise awareness about a telephone scam originating from the Jamaican 876 area code that targets seniors in New Hampshire and across northern New England.
Todays press conference was prompted by information about a New Hampshire senior who lost more than $ 85,000 to scammers from the 876 area code. The scam has victimized elderly residents throughout Maine, New Hampshire and Vermont, resulting in losses of hundreds of thousands of dollars.
FairPoint also unveiled a public service announcement and expanded website, http://www.bewareof876.com, with resources to identify and prevent phone scams.
Anyone receiving an unexpected call from area code 876 should be on high alert. There is a high likelihood that these calls are from scam artists, said James Boffetti, New Hampshire senior assistant attorney general. Unfortunately these scammers are very persistent and in some cases verbally abusive, threatening to harm victims if they do not send money. It is critical to inform our seniors about the dangers of phone scams from the 876 area code.
FairPoint launched the Beware: Scams from Area Code 876 campaign in late March in response to these scams and created a website, http://www.bewareof876.com for tips on preventing phone scams. The announcement gained national and international attention, prompting additional media coverage that forced the Jamaican government to establish a task force to address the 30,000 calls made from Jamaica into the United States attempting to defraud American citizens every day.
We are committed to working with local, state and federal officials to shed light on this issue, said Pat McHugh, FairPoint New Hampshire state president. Our seniors do not deserve this abuse, we need to make people aware of these calls and we all must do our part to protect our seniors. The best thing we can do is make people aware of these scams and try to stop it before it happens.
Since launching the campaign in March, 4,200 unique users have visited http://www.bewareof876.com, with one-third of the traffic coming from Jamaica, continued McHugh. We are clearly getting the attention of those at the heart of this issue.
FairPoint further noted that its security office has received inquiries from across the country about this scam.
We are very concerned about the growing number of scams targeting older residents in New Hampshire and across America, said Harold Moldoff, AARP New Hampshires lead fraud fighter. A growing number of older Americans become victims of financial fraud each year. Many of these victims, up to 75 percent, never report their victimization due to embarrassment and fear their children will negatively intervene.
Moldoff continued, When FairPoint approached us to join in the effort to raise awareness of scams from the Jamaican 876 area code, it was a natural partnership. Our combined efforts will help educate those 50-plus and their families on how to recognize scammers and resist those pitches.
According to Larry Caruso, FairPoint senior manager of security, the specific scam works as follows: